PrintoLUX GmbH
Dürkheimer Straße 130
DE-67227 Frankenthal

Industry: high voltage products
"We use laser engraving and the PrintoLUX® process for the production of labels in parallel. When it comes to high quality typeface and good representation of the smallest typography, we experience the process as highly superior."
Michael Gaber,
Trench Germany GmbH

Industry: mechanical engineering
"As an internationally active machine manufacturer, we also produce labels with Chinese lettering. This is much faster with the PrintoLUX® process than with engraving."
Jürgen Schätzle,
Supfina Grieshaber GmbH & Co. KG

Industry: customised applications
"We use labelling in the range of 1-10 millimetres. We see the fact that a DataMatrix code is easy to decipher on them as a special achievement of the PrintoLUX® process."
Daniel Kündig,
ELESTA GmbH

Industry: customised applications
"I was looking for a labelling process like this: easy to handle and efficient. My initial scepticism has turned into a satisfied routine."
Frank Wrhel,
Max-Planck-Institut für Astronomie, Heidelberg
Frank Wrhel benefits from:
high flexibility
process reliability and
easy handling of his labelling system.
If you would like to know how to implement your specific labelling requirements:

Industry: automation
"We find the process convincing and profitable above all because of its versatile application."
Martin Hartung,
Leadec BV & Co. KG. KG

Industry: mechanical engineering
"By switching to the PrintoLUX® system, we have a cost saving of 30 to 40 %."
Silke Bartsch,
Hegenscheidt MFD

Industry: mechanical engineering
"With the PrintoLUX® process, we have significantly improved our project business at an important point: When labels need to be corrected during project transfers, we can do this without any delay."
Andreas Schmücker,
ROSS EUROPA GmbH
Andreas Schmücker appreciates:
just-in-time production
the uncomplicated operation and
high durability
If you want to know how to optimise your machine labelling manufacturing process:
About us
Since 2008, we have been developing and distributing the PrintoLUX® labelling process to small, medium-sized and large companies in Germany and around the globe. Our products are already represented in more than 30 countries.
As an innovator in the field of industrial labelling, our mission is the following:
Easy-to-produce quality labelling at fair prices for all.
Our goal is to create real added value for our business partners.
We develop our services according to the needs of our partners and focus on close and long-term cooperation. We see ourselves as solution providers in the labelling industry.
Quality management
We deliver quality where quality work is done. We rely on "Made in Germany". Most of our materials, inks, pre-treatments and labelling systems are produced and purified in Germany.
All our materials are subjected to a series of quality tests for surface finish and abrasion and solvent resistance before they are sold or further processed to ensure that they meet the high standards required.
PrintoLUX GmbH has been certified according to DIN EN ISO 9001:2008 since January 2015 and is renewed at regular intervals. The globally recognised standard comprehensively defines the criteria for operational quality management. It confirms that all processes within a company meet high quality requirements.
We will be happy to answer any questions you may have on the subject of quality and quality management.
Karriere
Wir suchen genau Dich! Wenn Du Lust hast im spannendsten Bereich der Industrie zu arbeiten und das beste Team der Welt mit Deinen Kompetenzen zu unterstützen, bewirb Dich auf eine der freien Stellen. Wir freuen uns auf Dich!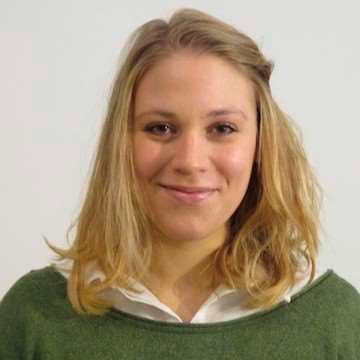 Elena Ruh
Junior HR Partnerin
Wir freuen uns auf Deine Bewerbung!

DE Muttersprache
EN fließend
Qualitätsmanagement
Wir liefern Qualität dorthin, wo qualitativ gearbeitet wird. Wir setzen auf "Made in Germany". Der überwiegende Teil unserer Materialien, Tinten, Vorbehandlungen sowie Kennzeichnungssysteme wird in Deutschland produziert und veredelt.
All unsere Materialien werden vor ihrem Verkauf oder der Weiterverarbeitung einer Reihe von Qualitätstests zur Oberflächenbeschaffenheit und Abriebs- und Lösungsmittelbeständigkeit unterzogen, um sicherzustellen, dass sie den hohen Anforderungen gerecht werden.
Die PrintoLUX GmbH ist seit Januar 2015 nach DIN EN ISO 9001:2008 zertifiziert und wird in regelmäßigen Abständen erneuert. Die weltweit anerkannte Norm definiert in umfassender Weise die Kriterien an das betriebliche Qualitätsmanagement. Sie bestätigt, dass alle Prozesse innerhalb eines Unternehmens hohen Qualitätsanforderungen entsprechen.
Fragen rund um das Thema Qualität und Qualitätsmanagement beantworten wir Ihnen gerne.